Substance Use in Knoxville, TN
Nearly 20 million Americans battle with substance abuse and addiction. According to the National Institute on Drug Abuse, in 2019 over 70,000 deaths in the United States were due to a drug overdose. A study by SAMHSA revealed that in Tennessee, an annual average of 2.8% of the Tennessee population aged 12 or older have used illicit drugs within the past year. Around 367,000 people in Tennessee reported having a substance use problem in the past year, which accounts for 6.5% of the population.

According to the Tennessee Department of Health, drug-involved overdose deaths increased by 15% from 2019, resulting in 2,089 overdose deaths in 2020 among Tennessee State residents. 413 of those deaths happened in Knox County, Tennessee, which is where the city of Knoxville is located. The number of all opioid overdose deaths also increased from 1,034 in 2015 to 1,543 in 2019.

Recovery centers are available to combat the substance abuse problem facing the region. A combination of first-class facilities, holistic approaches, clinical assessments, and innovative individual and group therapy sessions address the core issues that lead to addiction. Fusion Recovery is an alcohol and drug treatment center committed to helping individuals and families in the Knoxville area combat and overcome alcohol addiction, drug addiction, and co-occurring mental health disorders.
Alcohol & Drug Rehab Detox in Knoxville, TN
Drug and alcohol addiction can be treated with rehab. Drug and alcohol rehab begins with detoxification. Medical detox is the process of allowing your body to rid itself of drugs and other toxic substances. It is advised that detox be performed under medical supervision, as you may experience intense withdrawal symptoms. Withdrawal symptoms vary depending on the substance used, length of use and addiction, and the body's dependence on the substance. A detox center in Knoxville can help you with medical detoxification. At Fusion, we have a drug and alcohol detox program to help you
Suboxone Clinics in Knoxville, TN
Oftentimes, drug rehab centers offer several medication-assisted treatment programs. Suboxone and Methadone are effective medications for substance abuse treatment. Patients receiving Suboxone and Methadone as a treatment for withdrawal symptoms are typically addicted to opioids. In a single-day count in March 2019, 5,566 people in Tennessee were receiving methadone in opioid treatment programs as part of their substance use treatment—an increase from 4,421 people in 2015.Depending on the substance, medication-assisted treatment options are available to alleviate withdrawal symptoms. Once the body has detoxed from all substances, the patient may begin the rehab process. Find a drug rehab center near Knoxville that offers medication-assisted treatment for opioid addiction.
Fusion Recovery – Addiction Treatment Center
Fusion Recovery identified a serious need for alcohol and drug rehab in Knoxville and the surrounding areas. We strive to reduce the substance abuse crisis in Knoxville and help residents overcome addiction. Our Knoxville rehab center provides a safe haven for those seeking sobriety. Our outpatient rehab center in Knoxville offers a variety of services for those struggling with addiction. These services include detox, intensive outpatient treatment, partial hospitalization, one-on-one therapy, group therapy, and more. If you or a loved one in the Knoxville area are struggling with substance abuse or addiction, Fusion Recovery can help. We offer individualized treatment plans for our patients to begin the journey to recovery, and we teach skills that will help our clients maintain sobriety. Fusion provides several different addiction treatment plans with our rehab center in Knoxville. The first step to recovery is making the decision to find a rehab center.
Outpatient Rehab Treatment
For those who may not be able to attend an inpatient rehab program, Fusion Recovery offers outpatient rehab treatment. Outpatient drug rehab and alcohol treatment programs offer flexible substance abuse treatment services and support groups for those who have completed inpatient care and are looking for support through the recovery process. Outpatient rehab treatment is less intensive than inpatient and may be a good option for those with less severe substance use issues.
Fusion's outpatient treatment facility is focused on different forms of therapy including CBT, DBT, group therapy, and trauma therapy. We offer Partial Hospitalization Program, Intensive Outpatient Program, Outpatient Program, and Medication Assisted Treatment Options. Our outpatient clients attend therapy during the week. We also work with clients to develop a strong aftercare plan once treatment has ended in an effort to maintain sobriety.
Types of Addiction Therapy
Addiction therapy is designed to treat not only addiction but also mental health disorders and behavioral health. In addiction treatment, mental health disorders are referred to as co-occurring disorders. If a patient receives a dual diagnosis, therapy will address and care for both the alcohol or drug addiction and co-occurring disorder.
There are several treatment approaches to addiction therapy. Patients in treatment may go through cognitive behavioral therapy (CBT) or dialectical behavioral therapy (DBT) to manage their thoughts, feelings, and actions. Group and individual counseling sessions are also effective forms of talk therapy to treat addiction and mental health disorders.
Payment assistance plans are available to help pay for drug and alcohol rehab. Fusion Recovery is a treatment provider that works with private health insurance plans and provides payment plans on a sliding fee scale, so you don't have to worry about paying all at once. We will check with your private insurance plan to see if your benefits will cover the entire cost of treatment. Many insurance plans do cover the full cost of addiction treatment programs. Many addiction centers also accept government insurance plans, such as Medicaid or military insurance. Contact us today to see if your insurance covers the cost of rehab!
Many people search "drug rehab" to find a treatment center. If you or a loved one are struggling with addiction or looking for a treatment program for help, please contact us for more information on how to get started. Our dedicated staff is available 24/7 to answer any questions or concerns you may have. Take the first step to recovery today.
Overview of Knoxville, TN
Knoxville is Tennessee's third largest city and has a population of over 180,000 people. Similar to Tennessee's capital city of Nashville, Knoxville has a thriving downtown area filled with regional art and architecture, along with Civil War artifacts.

Despite the prosperous city life, Knoxville faces a damaging substance abuse problem. Research shows that children and young adults as young as 12 are getting involved in drug use. The spike in substance use cases is due, in part, to the opioid crisis that most American cities are facing right now. Find a treatment program in the Knoxville area for help.
Fusion Recovery is dedicated to providing care to the communities in TN & NJ state, with plans to expand across the nation in an effort to diversify addiction care services.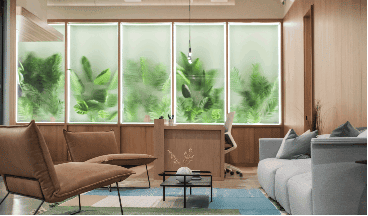 Address
mitch@fusionrecovery.com

Address
mitch@fusionrecovery.com

Address
mitch@fusionrecovery.com